We live in an area that is home to lots of groundhogs, also sometimes called woodchucks, whistle-pigs, or land-beavers. They can be a nuisance in the agriculture world because not only will they eat crops, but they also dig large tunnels for a burrow. Their burrow can be up to 50 feet long and usually have 2-5 entrances. These holes are generally cleverly hidden in tall grass right along road and paths, and big enough to injure people or animals that accidentally step into them or even damage equipment.
The result is these critters are often shot to control their population.
I had mentioned to one of the neighbors that we might try eating one sometime. I had read that they are pretty good.
Well the other day, the neighbor brought one up to the porch that he had just shot. I wasn't going to waffle now, so Groundhog was what's for dinner!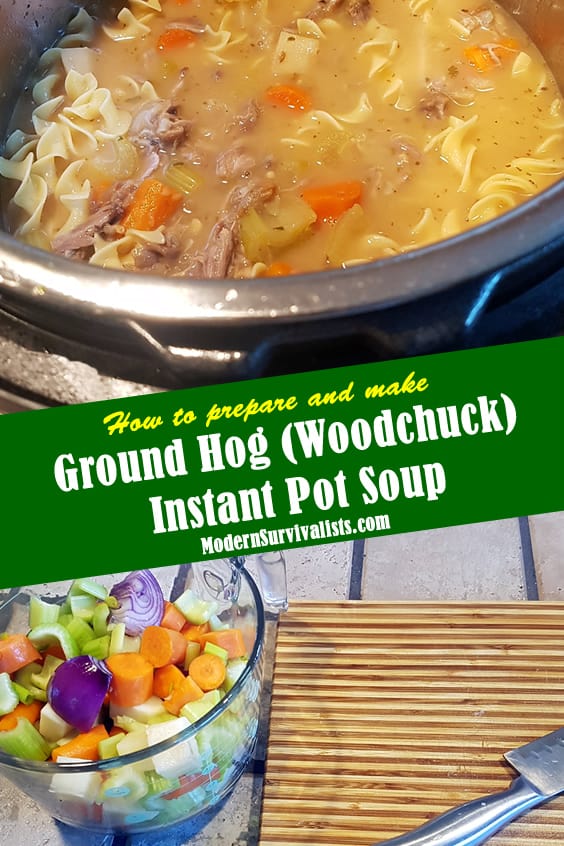 What does groundhog taste like?
Groundhogs are very clean eaters. They eat a vegetarian diet very similar to rabbits. The taste of groundhog meat is somewhere between a wild rabbit and a squirrel. I am not a big fan of meat with a lot of gamey flavor to it, so I was pleasantly surprised to not detect much of that at all in our groundhog. Personally, I thought it looked and tasted very much like the meat on a chicken drumstick.
What are the best ways to cook groundhog?
You can cook the meat in a variety of ways. I have read many people boil and or grill the meat. To ensure the meat is extra tender, I chose to use our instant pot pressure cooker. You can also use a crock pot as well. I adapted a wild rabbit recipe for the instant pot that I will list below.
Preparing your groundhog for cooking
You will want to skin and clean your groundhog as soon as possible. It is important to remove their scent glands in this process because they can impart an off flavor to the meat.
A guide for this process is listed here: https://practicalselfreliance.com/clean-skin-groundhog-woodchuck/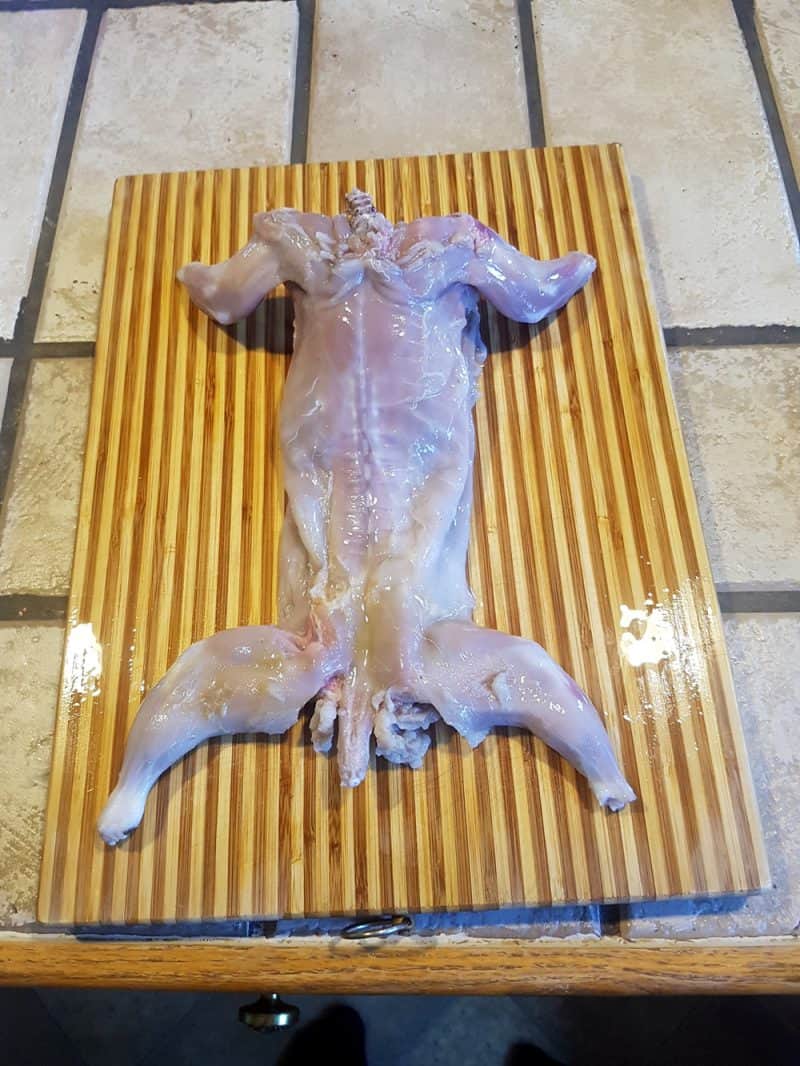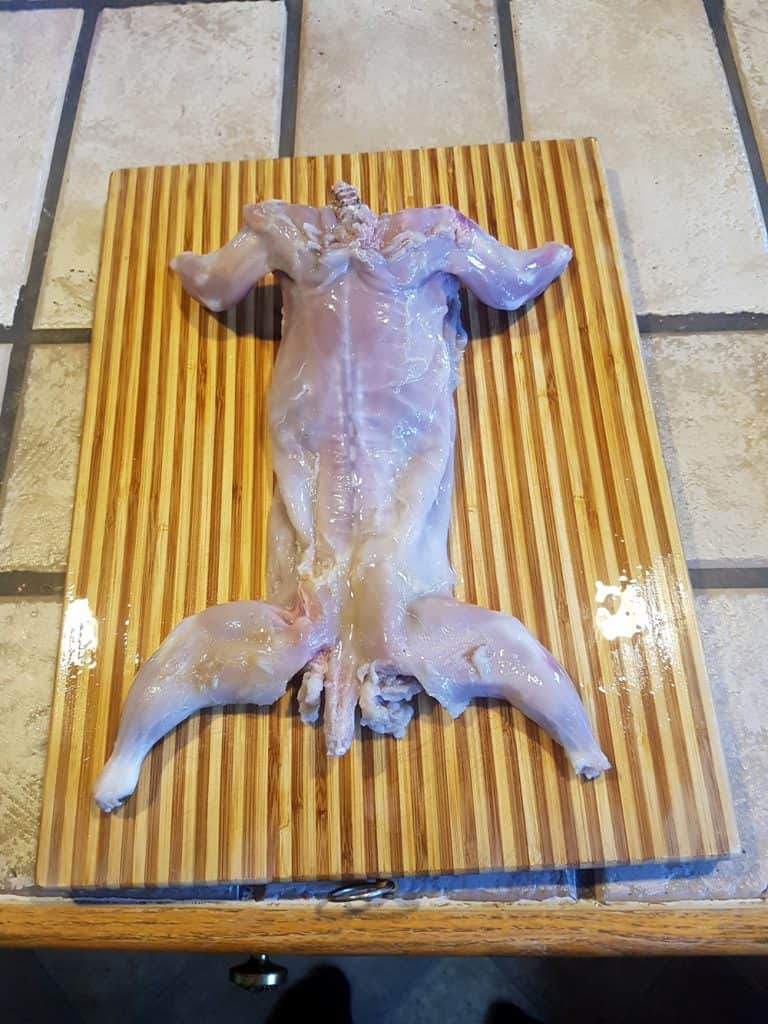 Once you have your carcass prepared, you will notice most of the meat is on the legs. Some people remove the legs and backstraps to cook and discard the rest for nature to take care of. To help tenderize the groundhog meat you can soak it overnight in salt water.
This recipe was made in our much loved Instant Pot!
Ingredients:
2-3 lb. Groundhog (with bones)
1/2 Onion (large, cut in large chunks)
3-4 Carrots (large, cut in large chunks)
2 Stalks Celery (cut in large chunks)
2 Inch piece of ginger (sliced)
3 Cloves garlic (chopped)
1 C White wine
1 C Noodles
2 Tbsp flour
2 Tbsp oil
2 Tbsp Herbs de Provence
1 Tbsp Parsley
5 Cups water
Salt and pepper to taste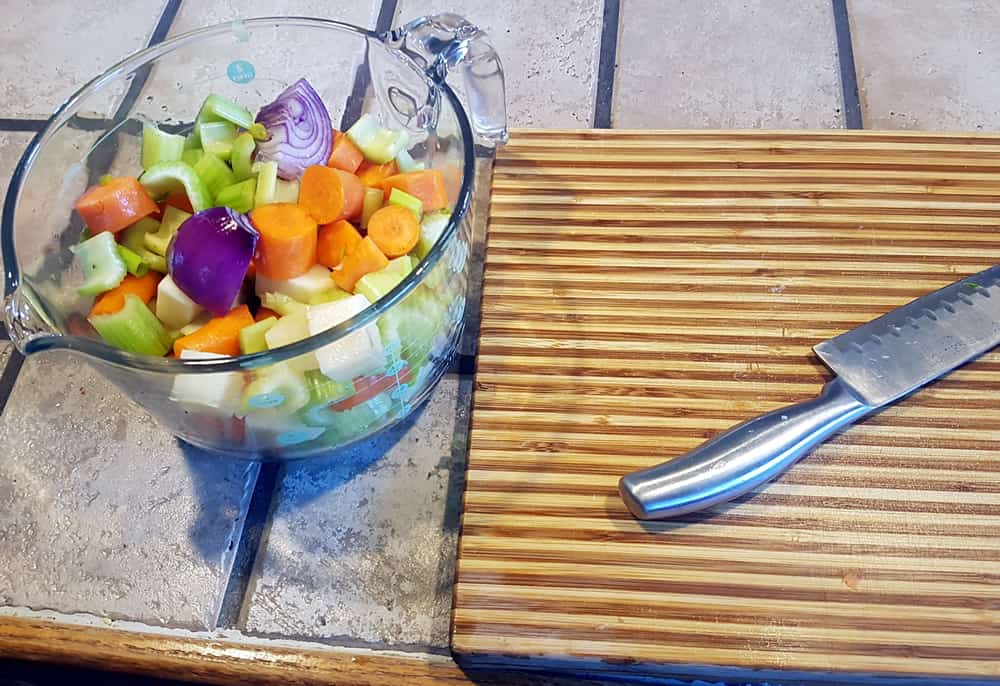 Cooking Instructions:
Turn on the Sautee mode of your Instant Pot, add the oil and allow it to heat up. Dredge the groundhog pieces in flour and saute them inside the Instant Pot or pressure cooker for a few minutes on each side. After all pieces have been browned remove and add the onion, celery, carrots, garlic, and ginger. Saute for 3-5 minutes and then deglaze with the wine. Allow it to cook down for 2-3 minutes. Add the groundhog pieces once again as well as the water, parsley, and herbs. If you are using a deboned groundhog use chicken or vegetable stock instead of water.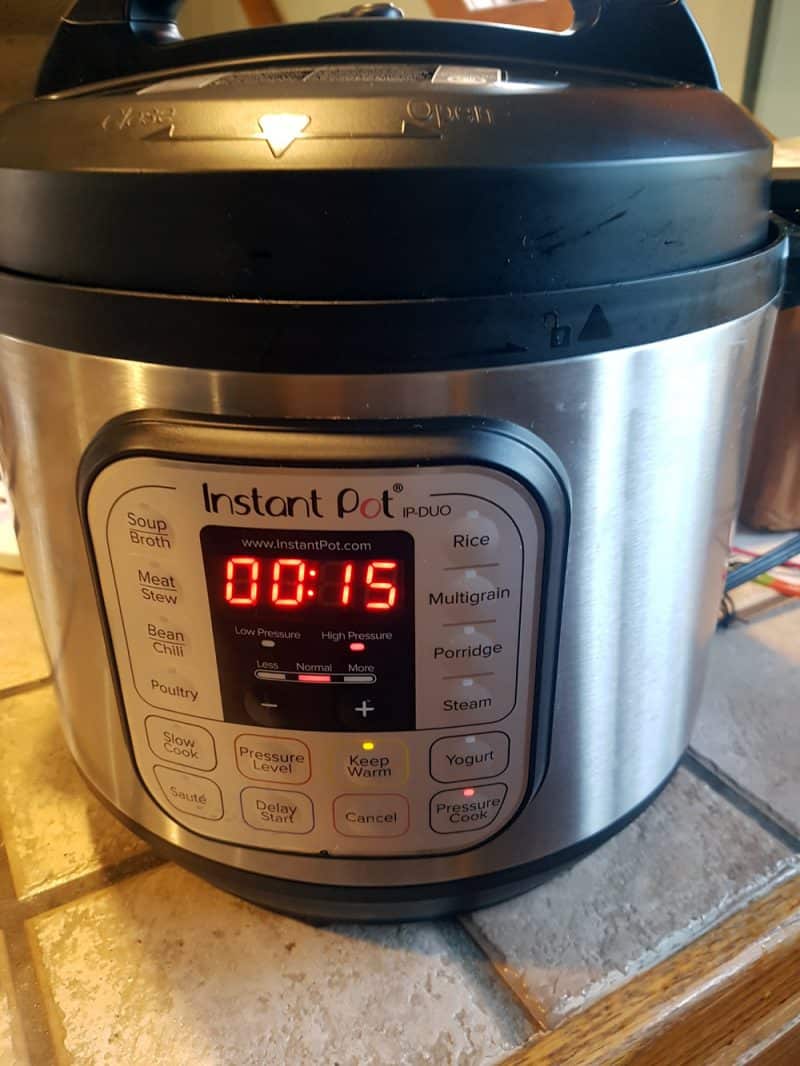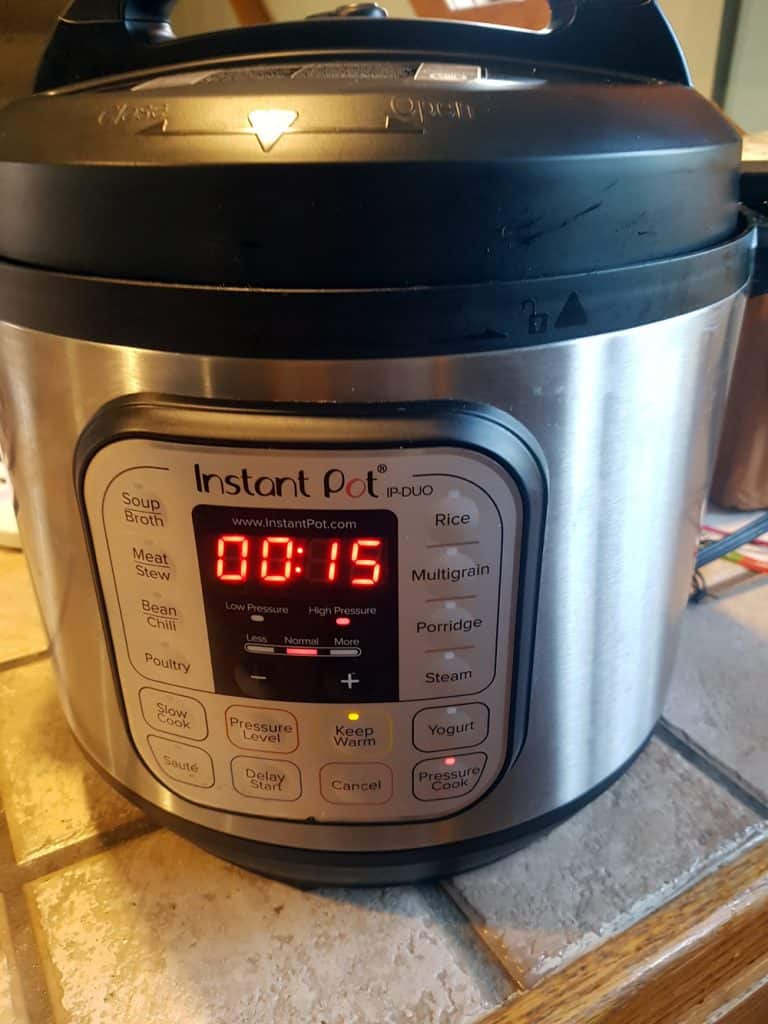 Pressure cook for 15 minutes and then allow it to depressurize naturally. Remove the groundhog , debone, and add back into the pot along with fresh noodles. Allow them to soften, season to taste, and serve.