Can you realistically run an electric 48 volt golf cart on solar panels? Well, we plan to find out!
I picked up a super cheap Yamaha electric golf cart (48 volt G19) to tinker with. First we need to get it fixed up and running. I came with two new 8 volt batteries, but will need 4 more in order to reach the required 48 volts the controller needs.
We gave it a quick test by wiring some old 12v car batteries using jumper cables, just to make sure the controller and motor were both good. It seemed to have good power and easily went up a hill even though we were actually a little shy of the 48 volts still.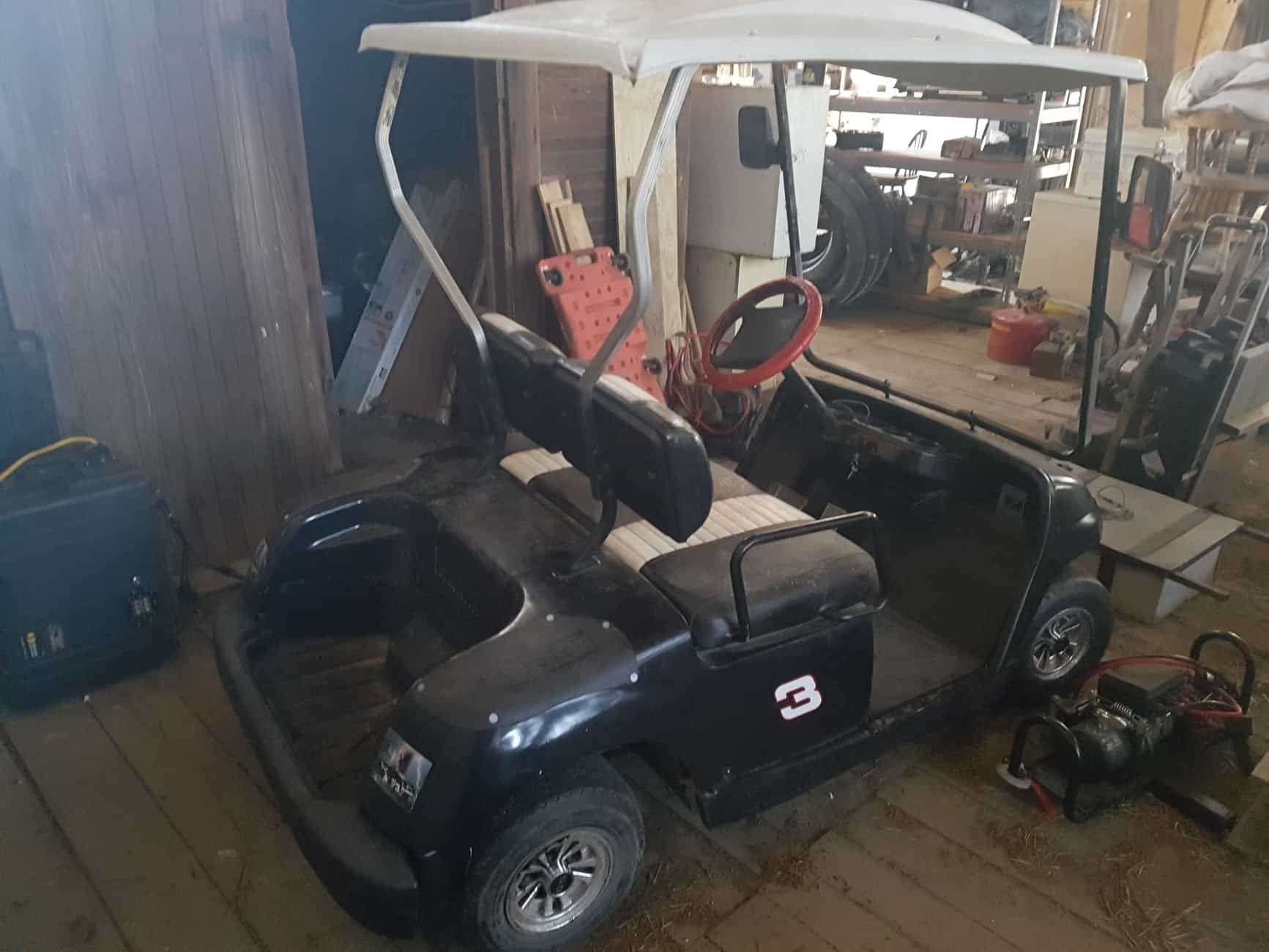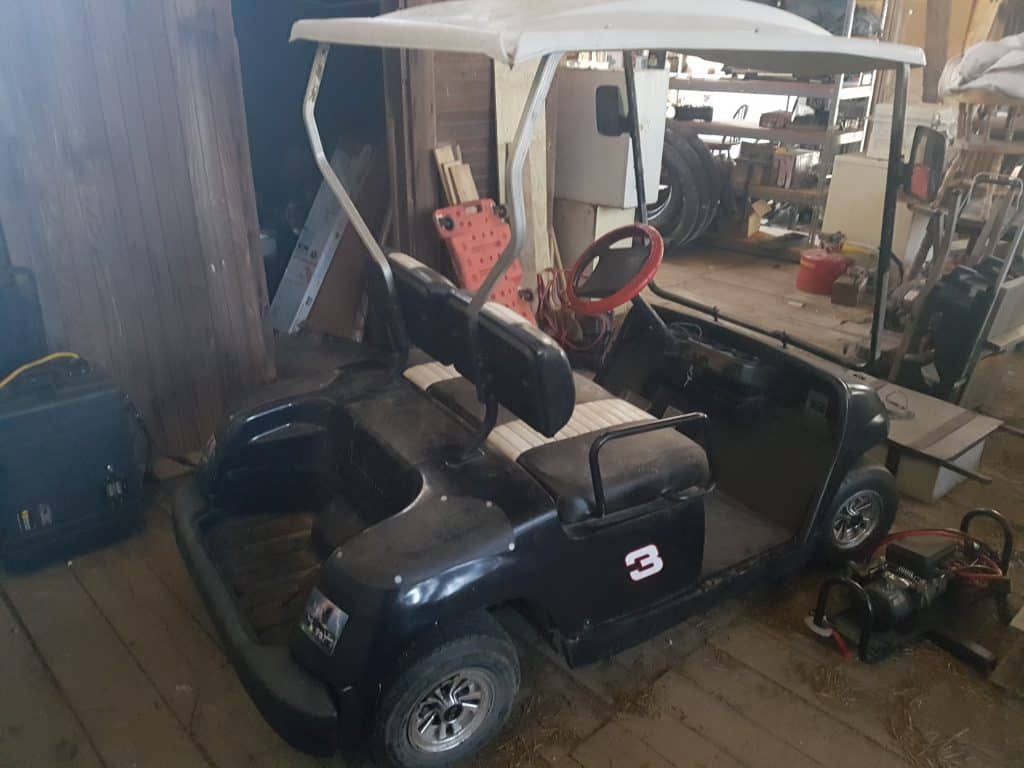 The frame is pretty rusted out, especially near the battery tray (battery corrosion maybe?) and the front drivers side kick panel. Both areas could use a little bracing welded in.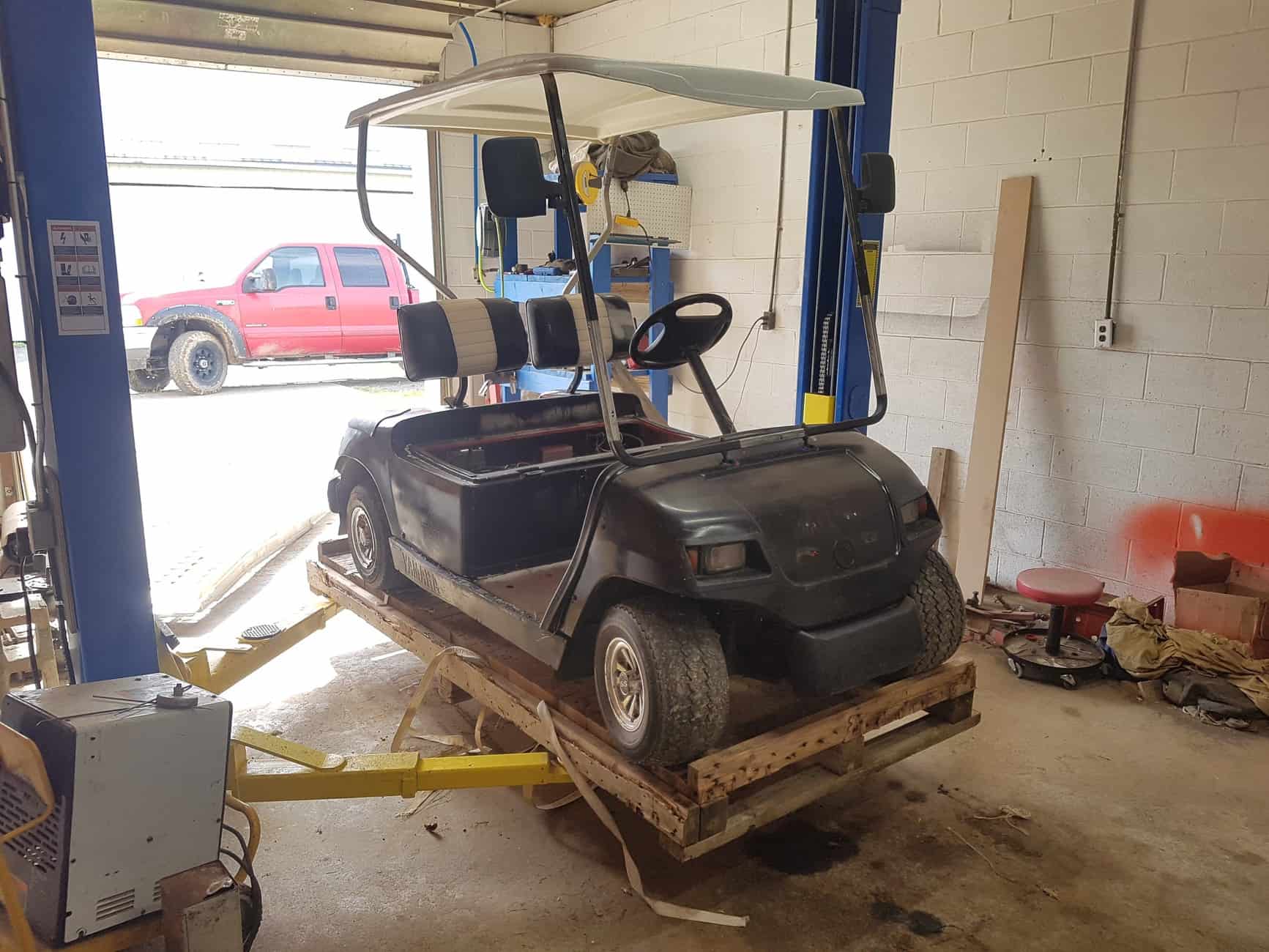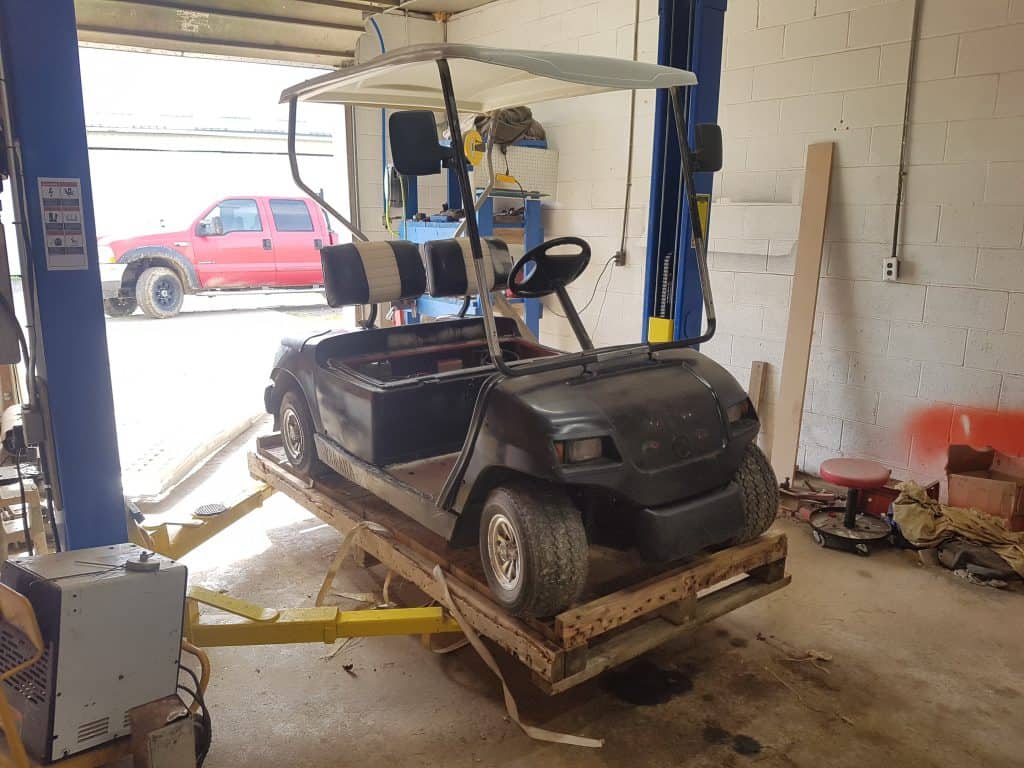 We will then treat the frame for rust using Rust Kutter, and then paint it and the wheels black. We have purchased some new
Then we will decide how many solar panels, PWM vs MPPT charge controller etc.
Below is a list of components used in this post and their current Amazon prices.
(If you are using an Ad Blocker, the list may not show)