Yazoo Mowers are becoming increasingly rare, but they have an almost cult following of fans and owners.  They are very unique in their design, allowing them to have a zero-degree turning radius way before the modern hydraulic zero-turn mower was invented, and they have a gear shift lever that allows quick transitions from forward to reverse.
History of the Yazoo Mower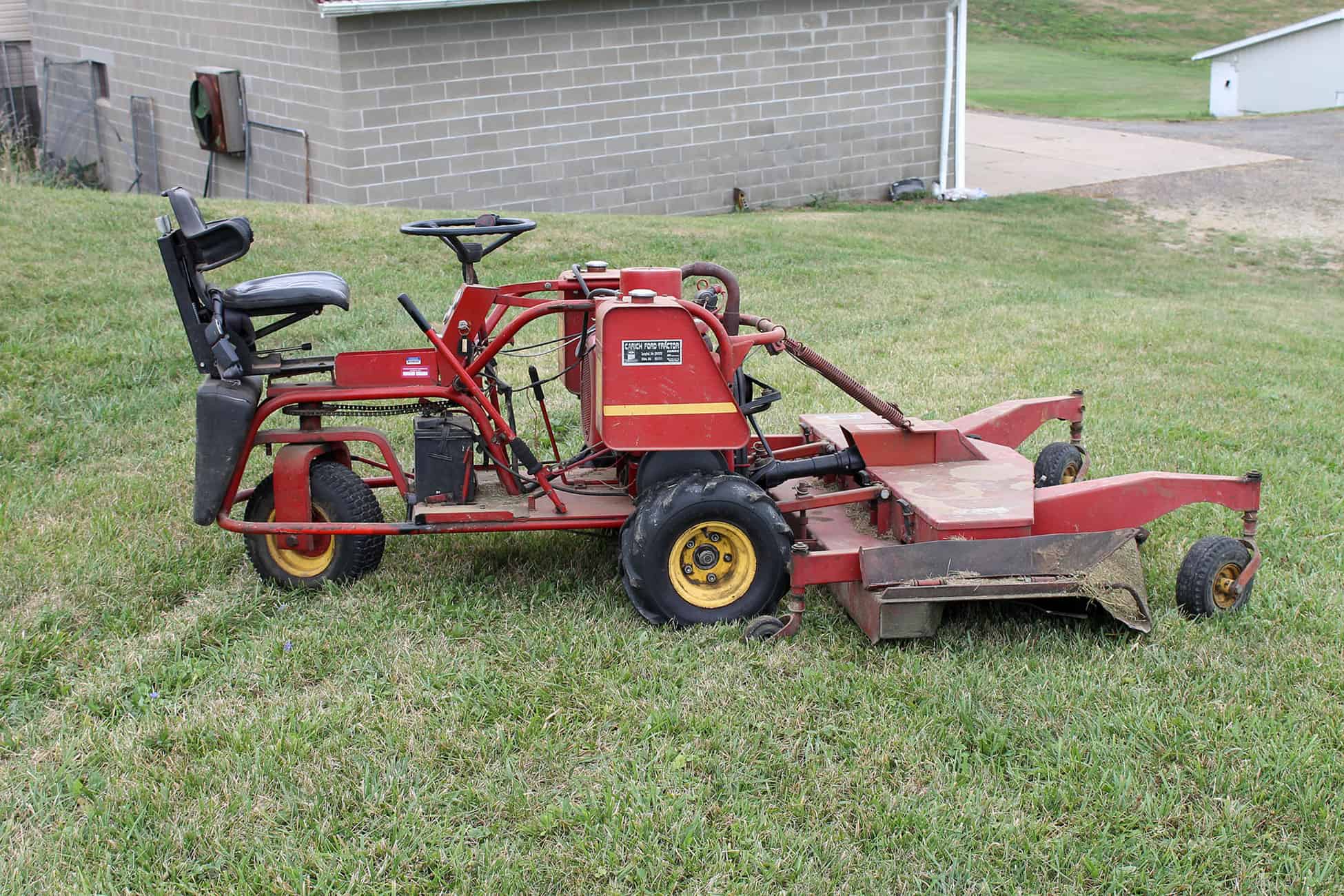 Yazoo Mfg Company, founded in the mid 40's, made several commercial duty mowers, from a heavy duty walk-behind model called the "Big Wheel", to the 3 wheeled Master Mower, sometimes called the Yazoo Rider. Yazoo built the 3 wheeled riding mowers from sometime in the 60's into the 80's in a factory in Jackson, Mississippi.
The 3 wheeled Master Mower design came in a variety of power plants, with mowing decks ranging from 36″ up to a massive 76″. The model number also designates, the mower deck size. For example: YR-36, YR-42, YR-48, YR-60, and YR-76.
Later on the Yazoo company was merged with Kees, becoming Yazoo / Kees where they eventually made zero turn mowers much like the hydraulic transmission ones that are available today.
My Experience with the Yazoo Mower
I purchased the Yazoo Master Mower at a government liquidation auction. It is a commercial duty mower with a unique 3 wheeled design. Mine has the 76″ mower deck and a 23 HP Kohler engine, with the manual transmission.
My Yazoo mower was placed up for auction by the County maintenance dept. because they had just broken a axle shaft, and although they fixed it, they decided replacement parts were becoming too hard to find. The employee I spoke with was the primary user, and was sad to see it go. He preferred it to their newer commercial zero turn that replaced it.
The 76″ mower deck makes quick work of the hilly 4 acres that we mow with it. It takes some getting used to, but once you are familiar, it can hug directly around a tree and I can mow my four acres with nearly zero trimming afterword.
The blades seem to cut right up to the edges of the mower deck better than any other mower I have used. The only exception on my property is one gated off section where the mower will not fit through the gate. I plan to eventually get an 8′ gate to replace the current one at that location.
At first, the mower did struggle with many of the slopes on our property. I switched the turf style tires out for the ag-style Carlisle Super Lug tire (18×9.50-8), and it was able to climb most of the slopes we needed to mow, many of them well past the 15 degree limitation that Yazoo states. The steepest sections I can still only mow downhill, so I do need to plan the pattern accordingly.
I have unfortunately already broken an axle shaft (the same one that the previous owners had replaced), as well as the wheel hub on the same side. The axle shaft twisted and snapped at the splines. since it was a custom made replacement part, I wonder if the heat treat process was done. I welded the hub back together, and purchased a replacement axle shaft from Wagoner Power Equipment out of Ohio.
Mods I have Done to the Mower So Far
Upgraded Tires to Carlisle Super Lug – 18 X 9.5 – 8  – http://amzn.to/2aPt4Vj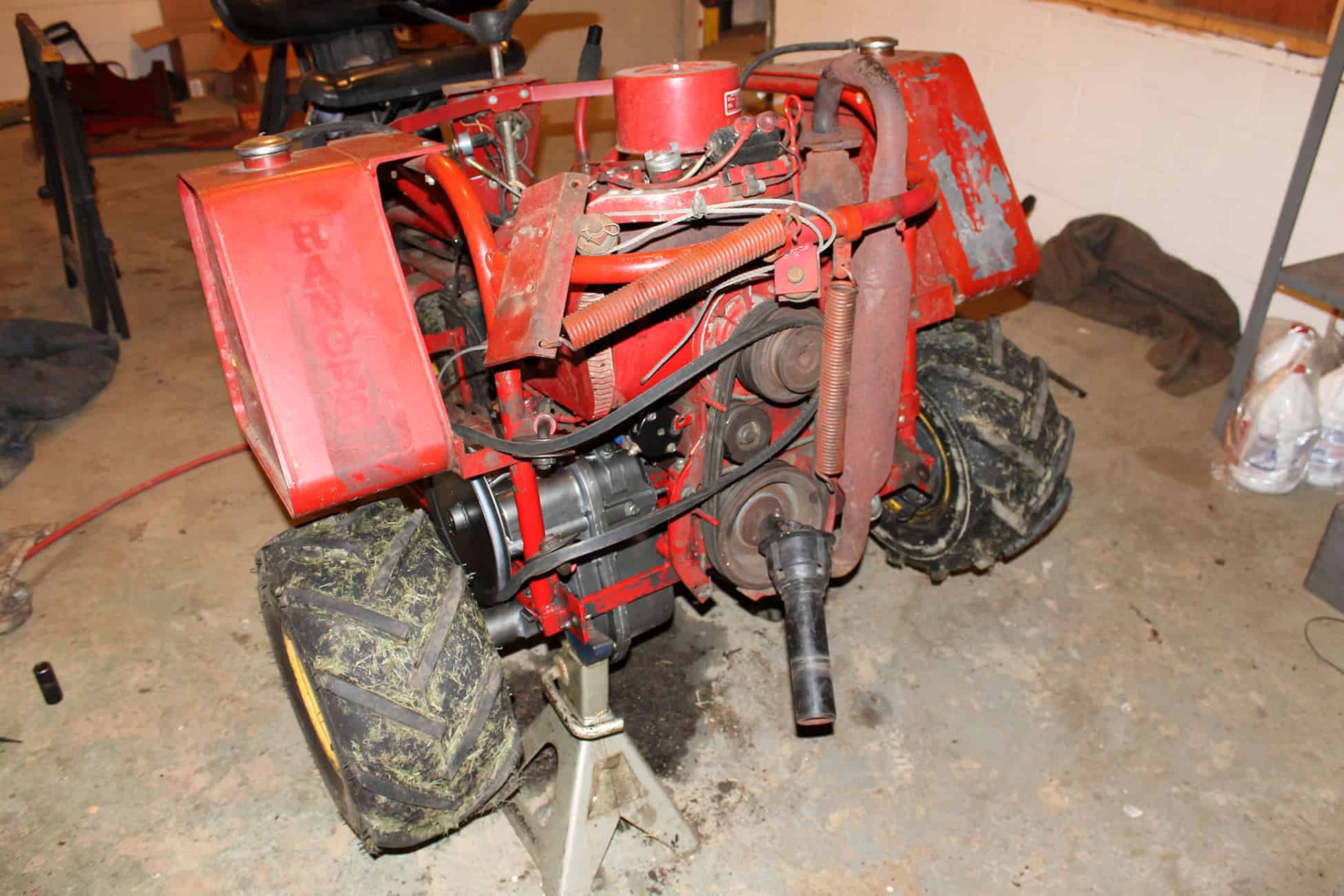 Added a Steering Wheel Spinner – http://amzn.to/2b1lytS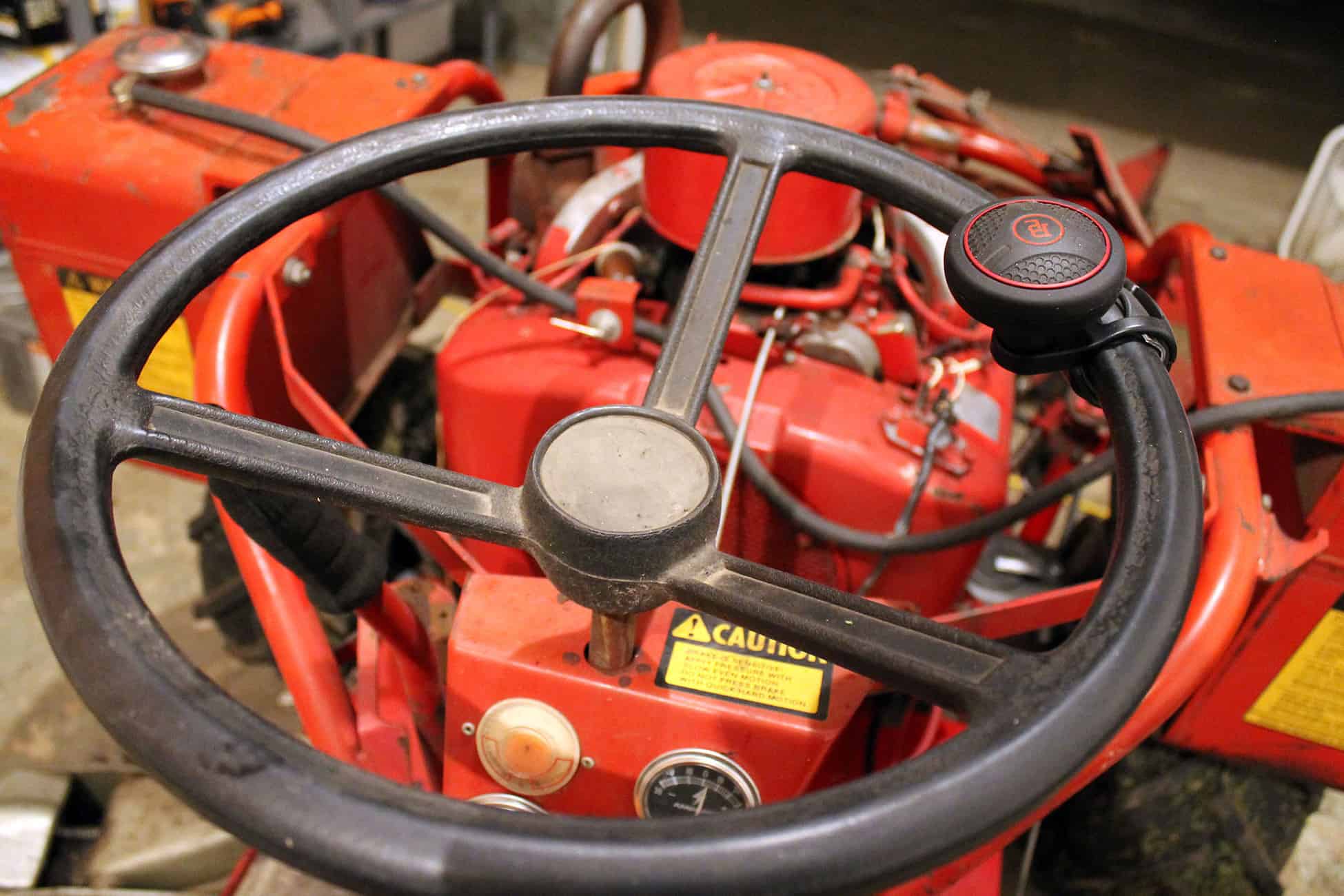 Modified the Mower Deck Idler Pulley for Additional Tension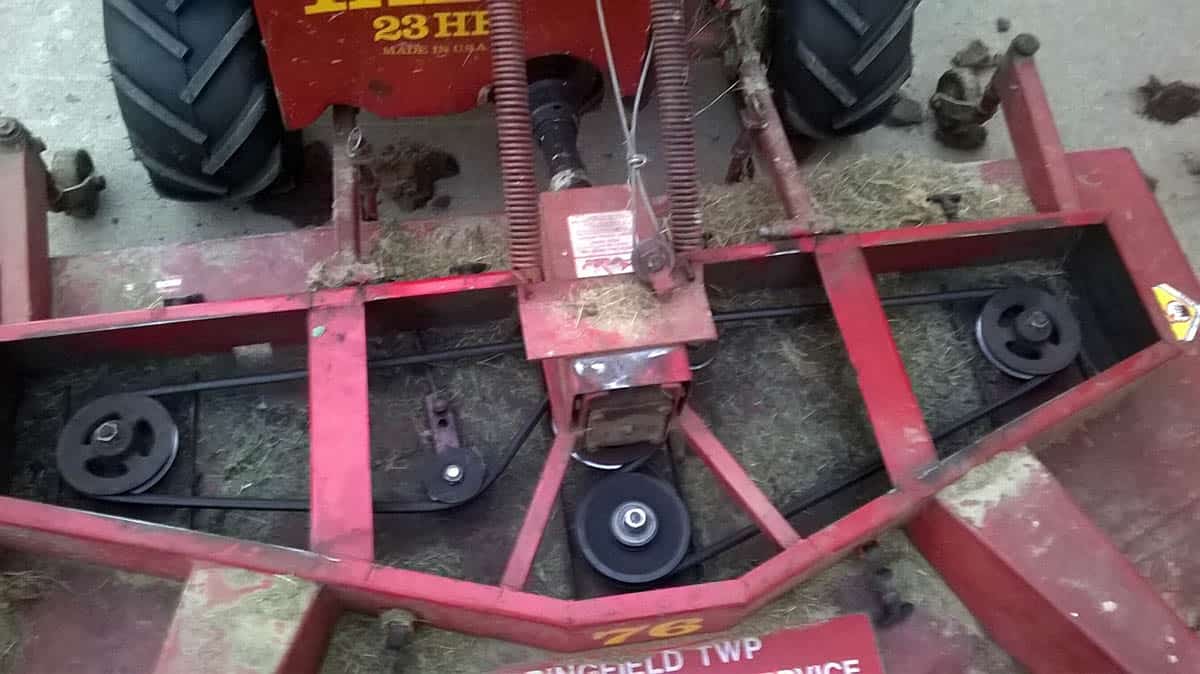 Tear-down, Overhaul, and Re-Assembly of Yazoo Transmission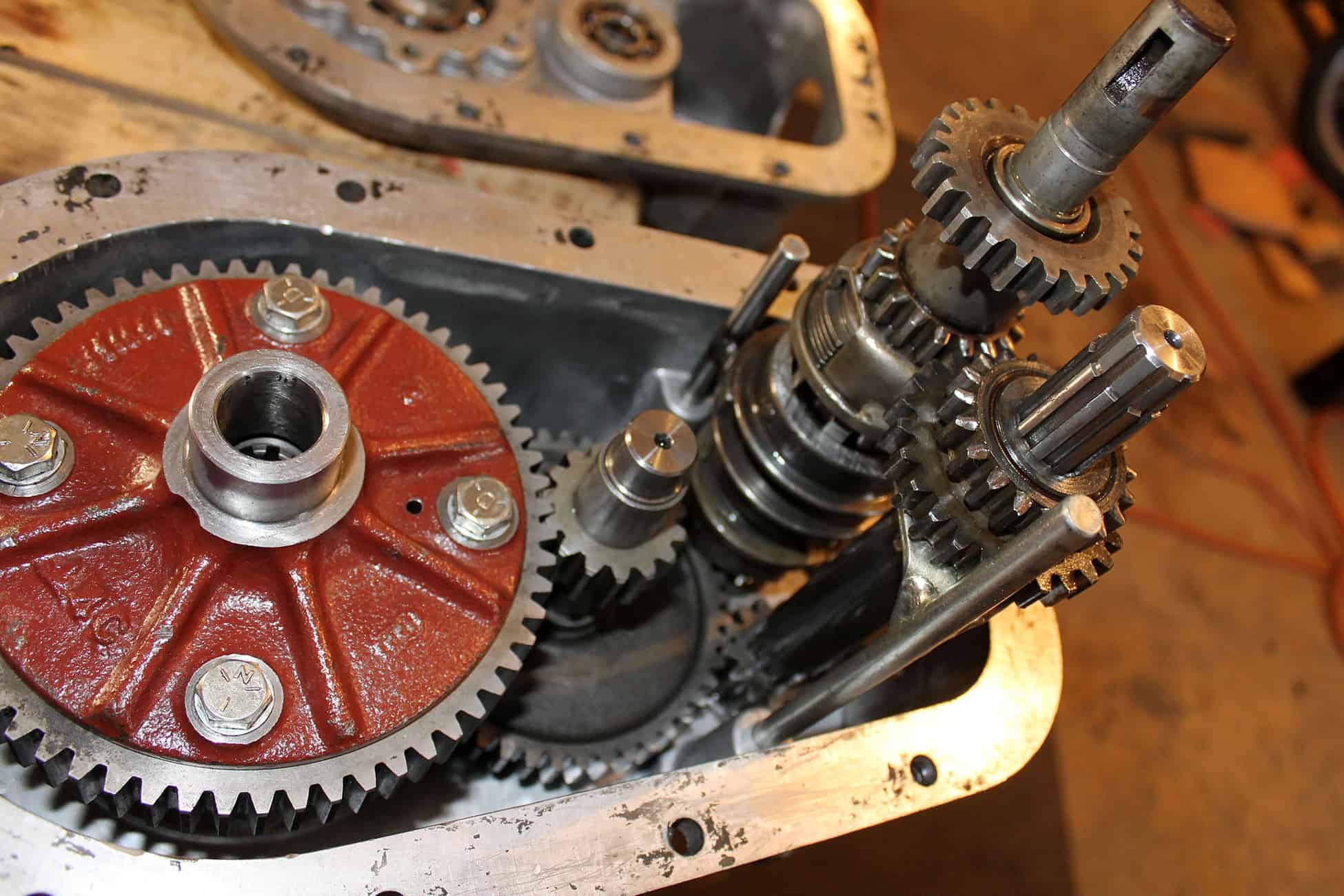 How To Adjust the Yazoo Mower Clutches (Coming Soon)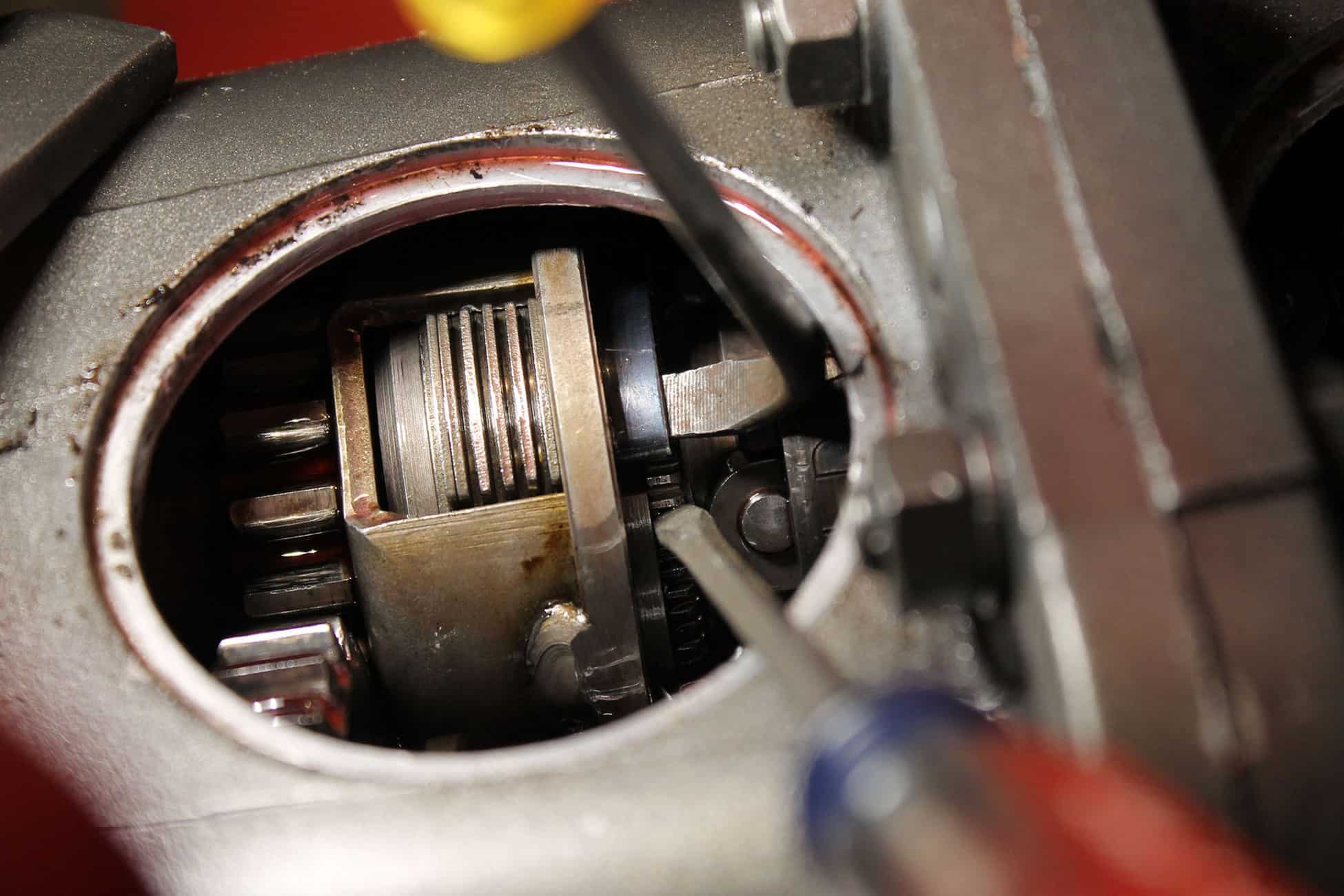 Replacement Yazoo Mower Blades
I have found it pretty difficult to find replacement mower blades for the 76″ cut mower deck, likely because it is a very unusual size – most commercial decks topping out at 72″. In addition to needing to be 26″ long, each blade has rectangular shaped cutout where the blade attaches to the spindle.
I did find that the Dixie Chopper also uses a 26″ blade, but with just a regular 5/8″ center hole at the spindle. These are more common to find and I have been successfully using 3 Oregon 391-526 BLADE DIXIE CHOPPER GATOR G6 replacement blades with my 76″ mower without issue. There is no blade interference, and the blades are actually slightly wider and heavier, have mulching fingers, and have a tungsten carbide cutting edge. They work great! Just make sure to use a lock washer and torque the spindle nuts nice and tight onto the Yazoo deck spindles.
Yazoo Owner Resources
Post – Teardown, Overhaul, & Re-Assembly of Yazoo Mower Transmission
Resources Elsewhere on the Web