We just recently moved to a new property, and tucked away in an old out -building was this abandoned trailer.  I was looking for a trailer small enough for the four wheeler to pull, and while this will need a little fixing up, I think it will be perfect for the job.
The trailer was full of junk, had a flat tire with one wheel partially buried, and   mouse nest through-out the inside of the differential. It had definitely been sitting a while! Looking at the body shape and construction, it was originally built from a 47′- 54′ Chevrolet Pickup!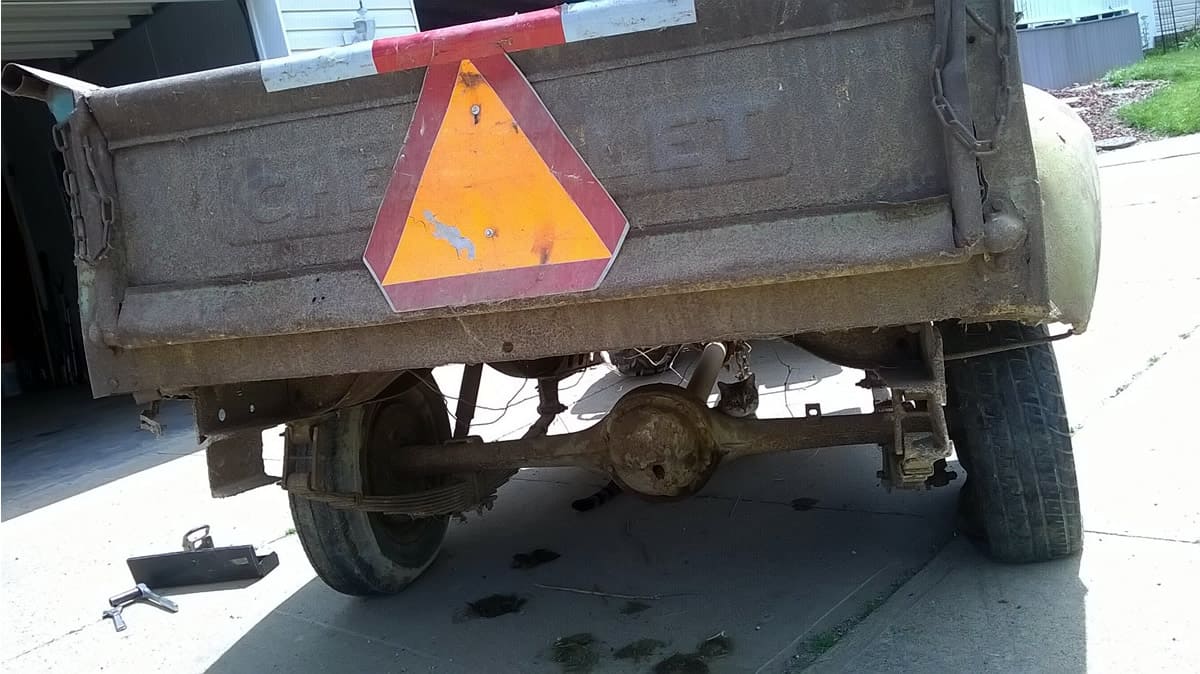 After clearing out the junk I was able to drag it out of the shed with the four wheeler.  Drag being the key word, because the wheels were seized up and would not turn.  After dragging it a bit in both directions, I was able to get them to turn, although not easily. But that was enough info for me to pull it up by the garage to work on the flat tire and mouse nest issue.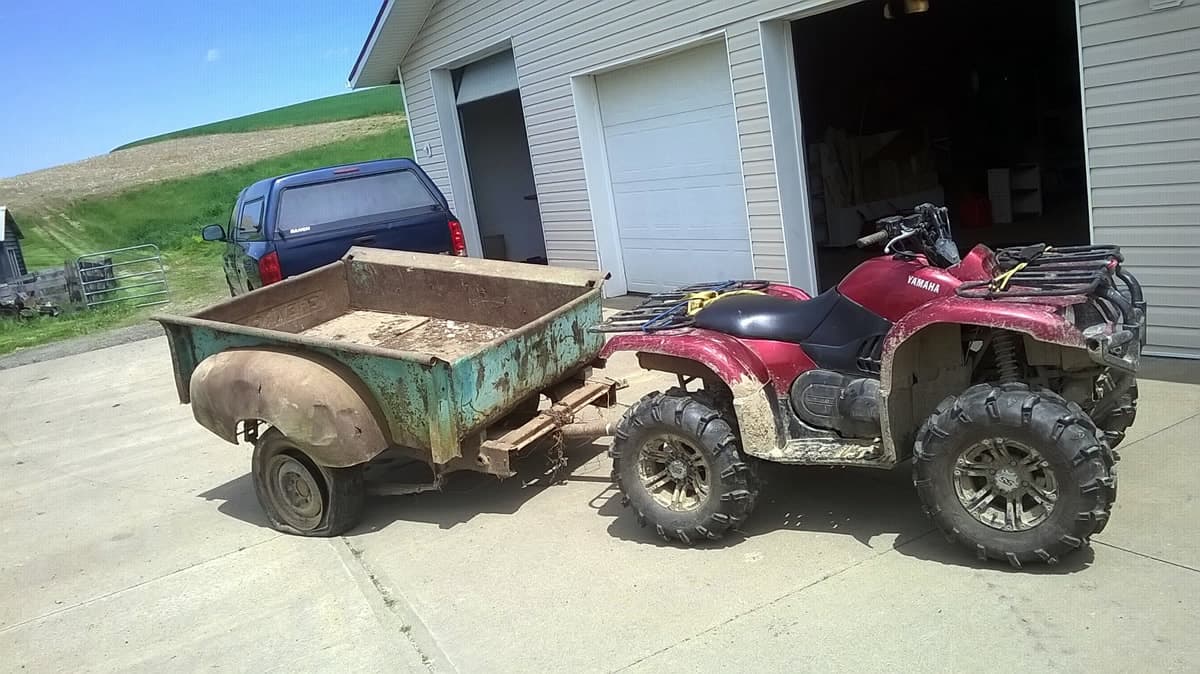 I pulled the differential cover off and scraped out as much of the nest as I could. Only one dead mouse! Then using a catch pan below I sprayed Sea Foam penetrating fluid to help clean and un-seize the gears. After that I poured in some used ATF from the last fluid change on my truck. I let that soak while I went to work on the tire.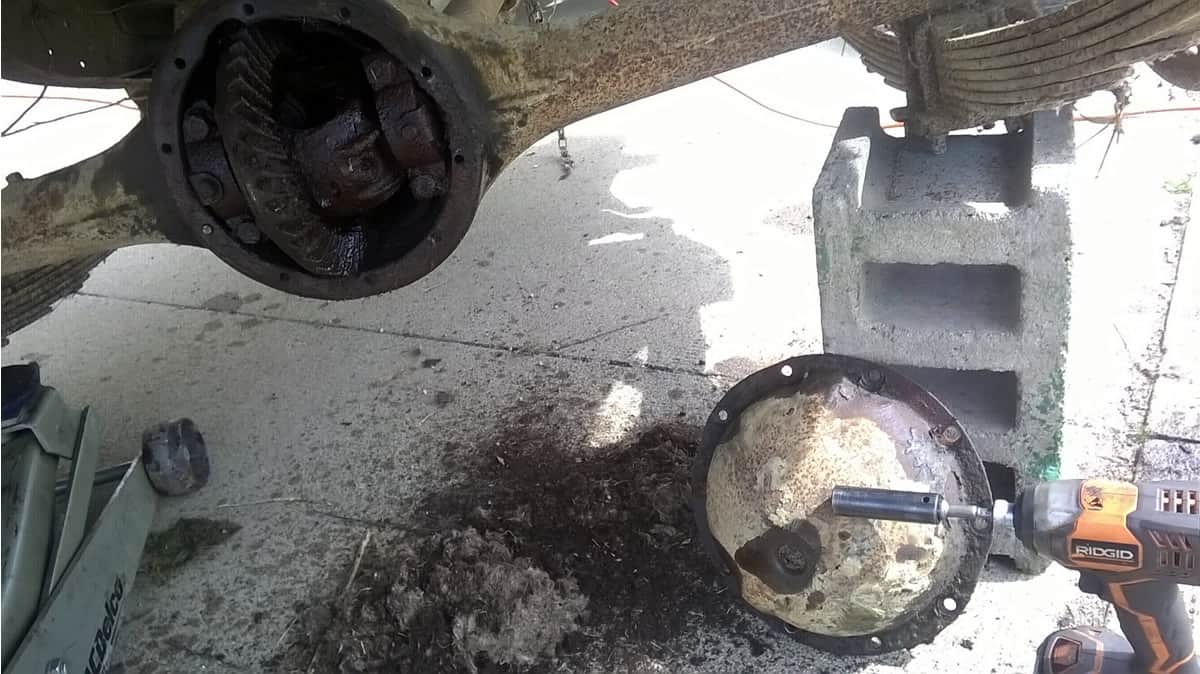 I put an old tube with a patch already on it in the flat tire, as the sidewall was dry-rotted beyond repair. Since the tire only needs to roll, I am not worried about tread condition. To my surprise the old tube held air! This repair worked for the day, though I don't expect it will last forever.
With the tires holding air and ATF in the gearbox, I pulled it around the property some more, and the wheels are starting to turn much better.
We decided to put it to work and loaded up a bed full straw from the neighbors ravine. They had a couple round bails that rolled down into the ravine and decided they were not worth going after. With their permission, we decided we could use it in the garden for weed suppression.
Mikki pulling the first trailer load of straw. It is already coming in quite handy!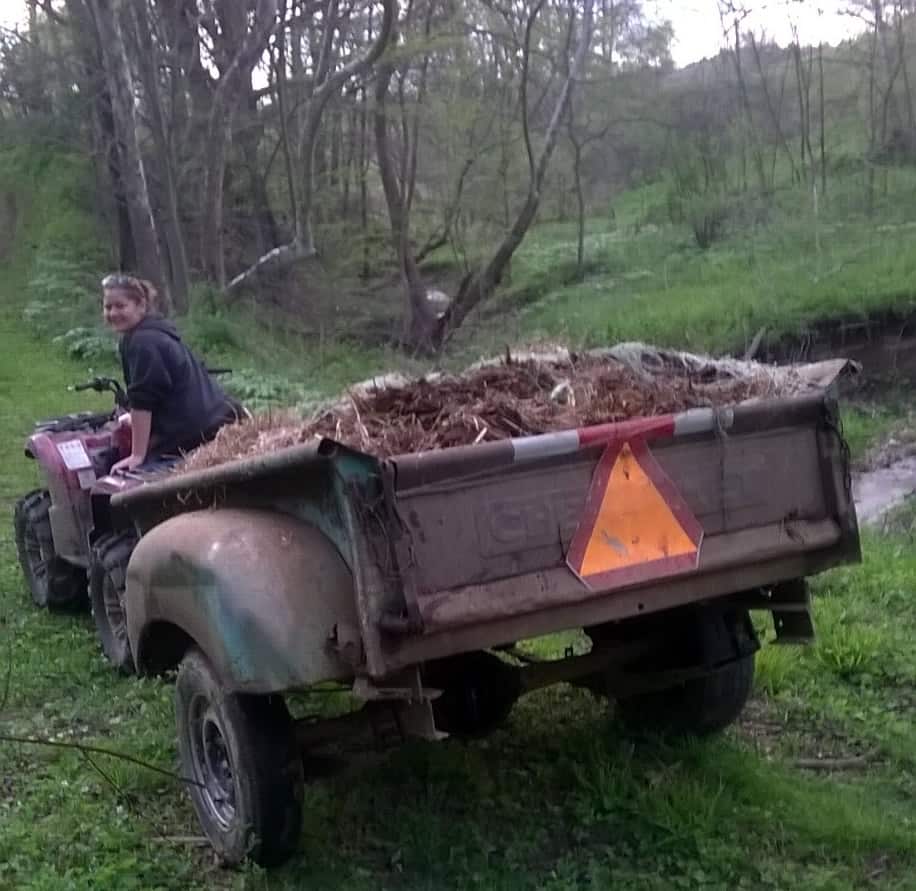 I will eventually need to put regular gear oil in the axle, and probably spray paint the body to prevent further rusting. Other then that we just plan to put it to work!