Getting back into this project. We have moved since I started this project and now have a garage bay I can use to continue working on the tractor. I was never able to get it to fully fired up. It would sputter and almost catch but never quite start. I finally did a compression check and was seeing low compression on all three cylinders, with one very low. I am guessing there was some engine damage due to overheating issues it was having back when it was running last.
Since it is going to need a rebuild of some sort, we loaded it up on my trailer and brought it back to my house where I can work on it in the garage.
Once back at my house, I needed to figure out a way to raise the bucket and hold it there so it wouldnt guoge the concrete. Many of the hoses are leaking, so I needed an external way to hold it up. I used a floor jack to lift the bucket off the ground, and a scrap board placed into the linkage to prevent the hydraulic cylinder from collapsing back down worked very well!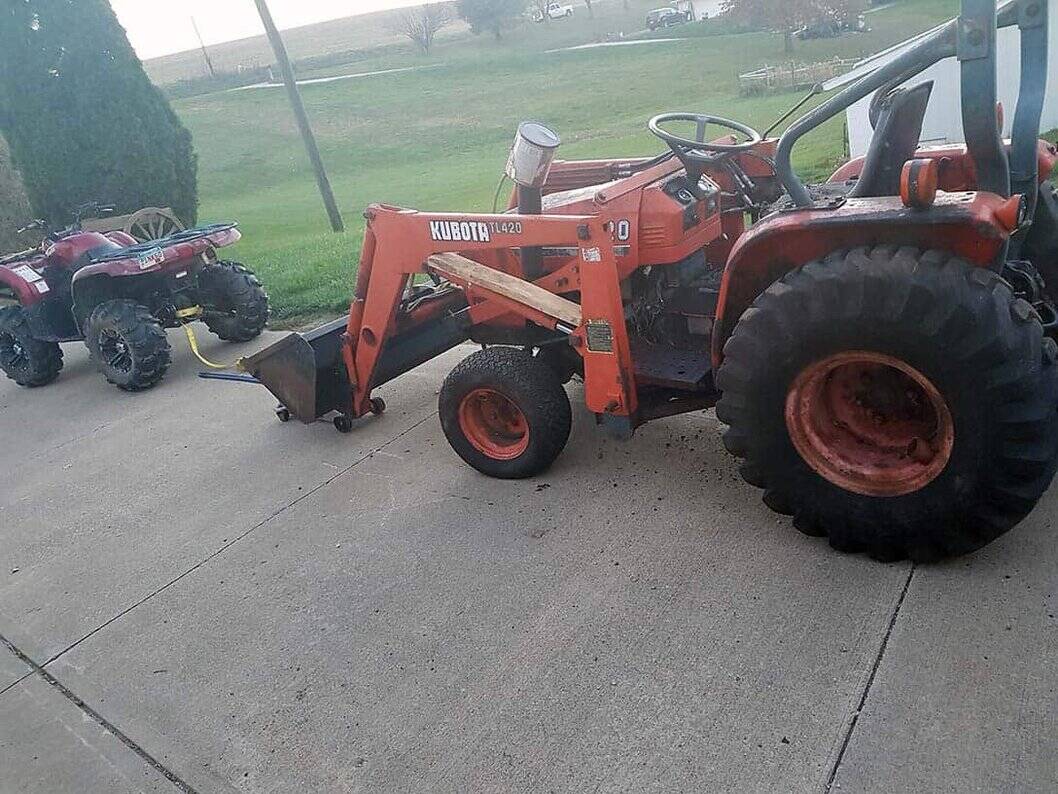 Safely in the garage so I can start the engine tear down.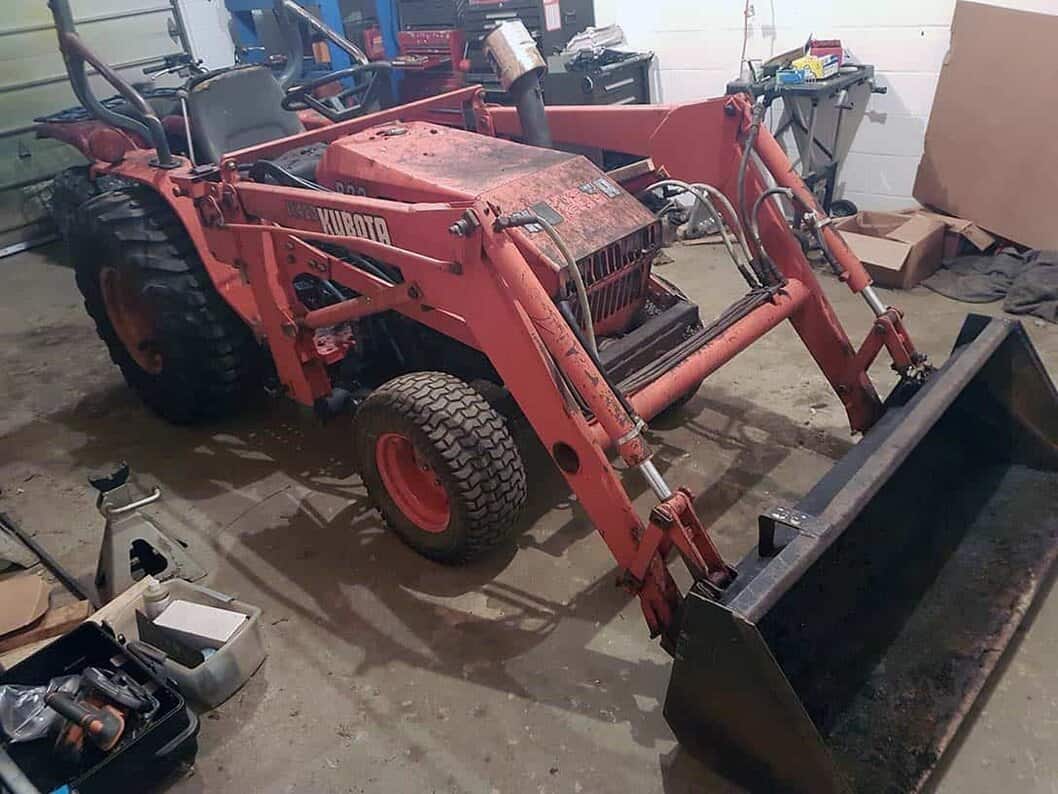 She has definitely seen some wear, and sitting outside has taken a toll too. These pics will hopefully serve as some good "before" pics once I get it back up and running and cleaned up!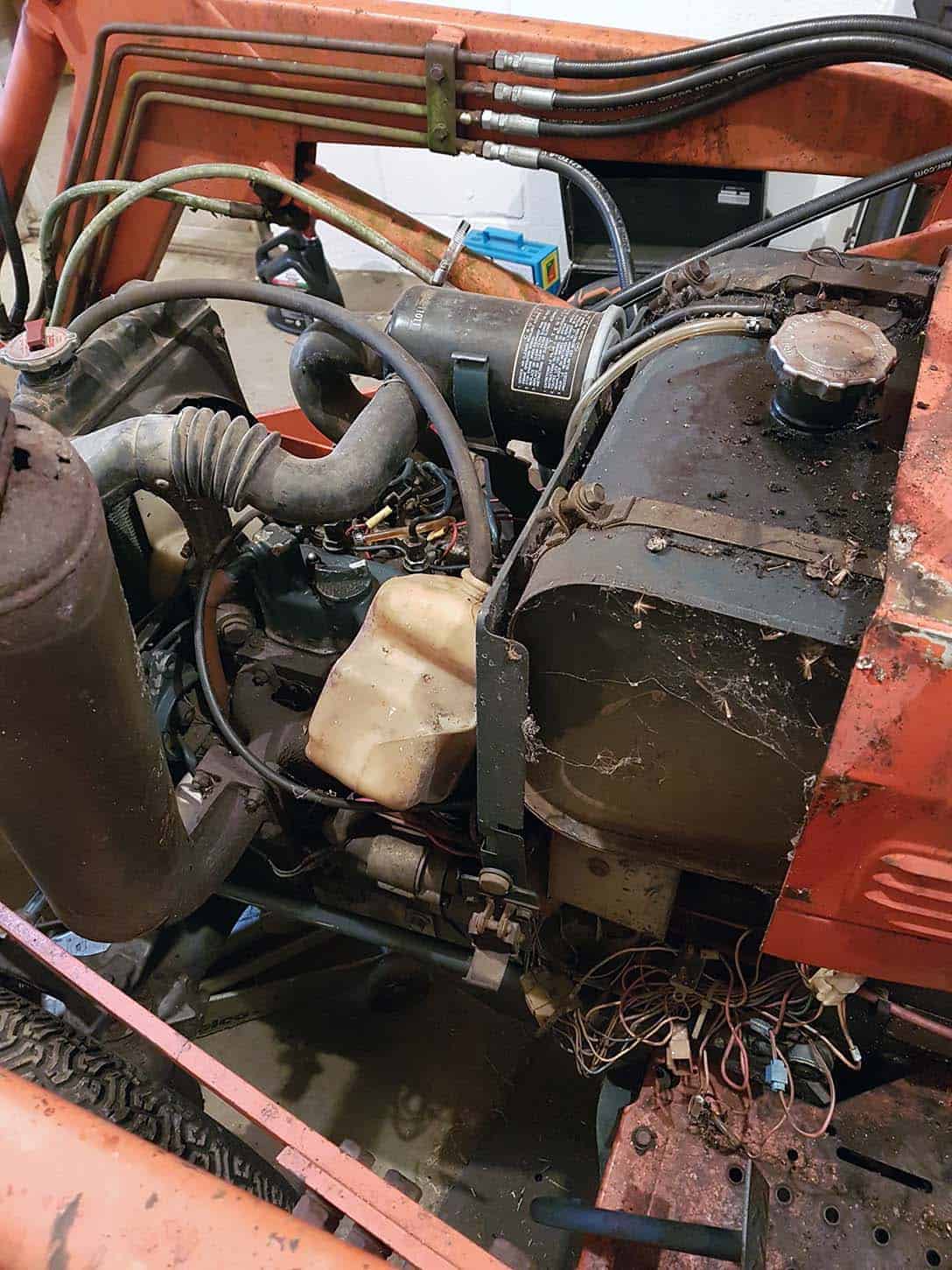 Click here for Part 4 on the Kubota B20 rebuild.